Interesting texture ..loved this with salted butter. Best to eat this bun when its nicely toasted over the oven. Yums!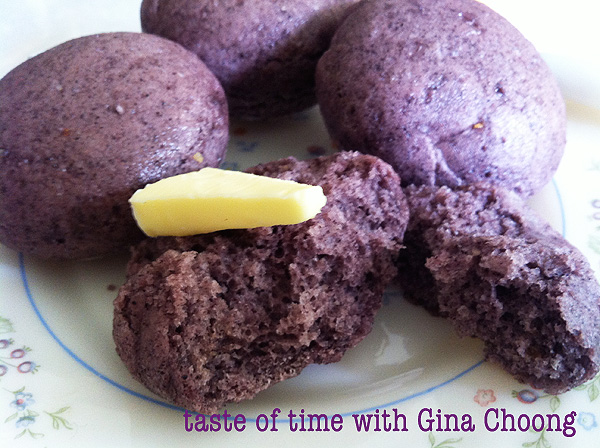 This is a special flour I use for this bread. This is sold in Kitchen Capers retail shops in Singapore.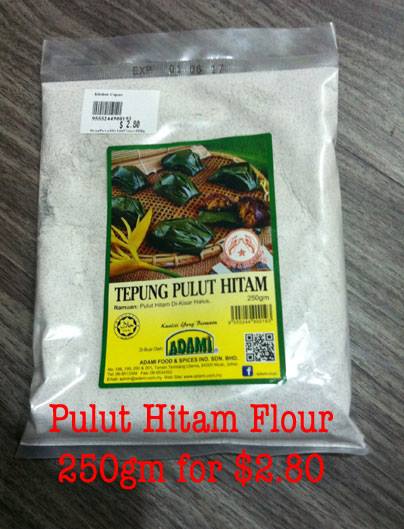 Watch this mini video clip on how the dough comes together with all the ingredients kneaded/whisked in.

http://photos.imageevent.com/gchoong/bread/pulutbread.MOV


Ingredients


300g bread flour(hi-gluten flour)
100g pulut hitam flour(black glutinous Rice flour)
100g fine sugar
1 tbsp instant yeast
200ml water
2 tbsp onion oil*

*if not, use a good peanut oil

Method
1. Add flour, yeast, sugar into the mixer bowl to whisk. This helps to combine all the dry ingredients evenly.
2. Add water and oil together to stir awhile.
3. Pour water into the mixer bowl while it is still kneading.
4. Continue to knead till the dough comes together.
5. Set aside, covered with a damp cloth to prove. At least an hour or so.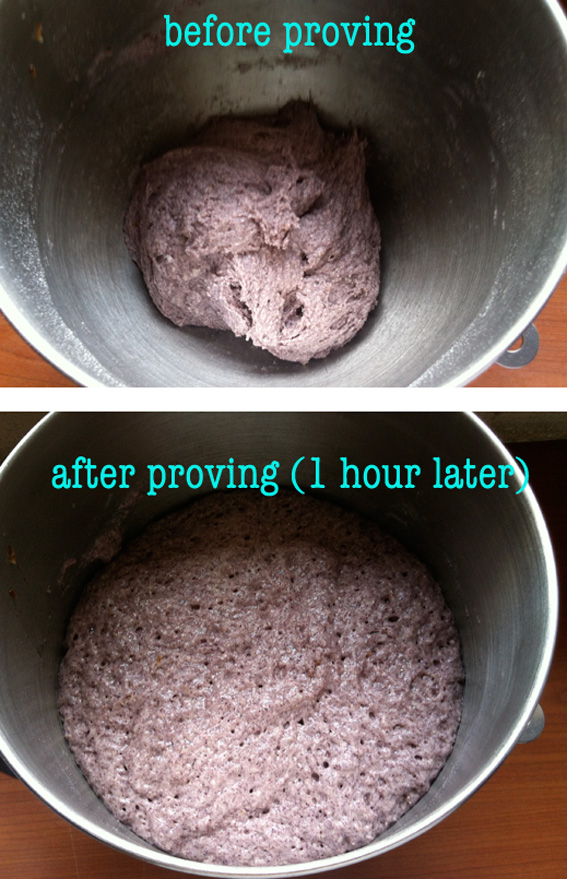 6. Remove from the mixer bowl, shaped into round buns and place in a muffin pan.

Note that this pan I use has a round base. Its the one I use for making the Sea Shell Quiche.





7. Leave it to prove again (about 15 mins)
8. Bake in preheated oven set at 200C for 15 minutes.
9. Brush a layer of onion oil(peanut oil) over the top.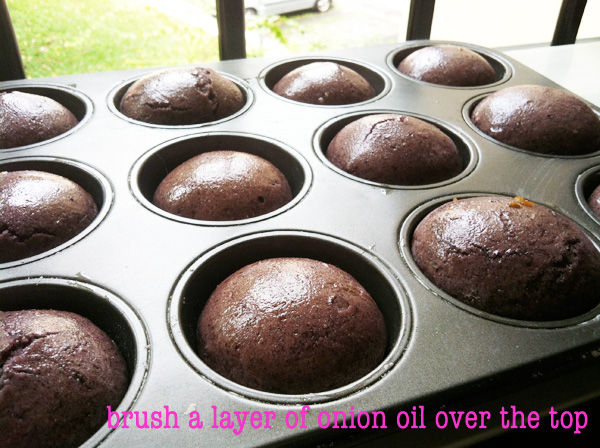 Serve with just salted butter and a local jam like kaya.
_________________
Gina

The Lord is my Shepherd. I have

EVERYTHING

I need. Psalms 23:1