I don't have an individual photo of both. Only both on a plate, ready to be served.

Pork chop sliced on the left, Cornmeal Chicken Chop sliced on the right.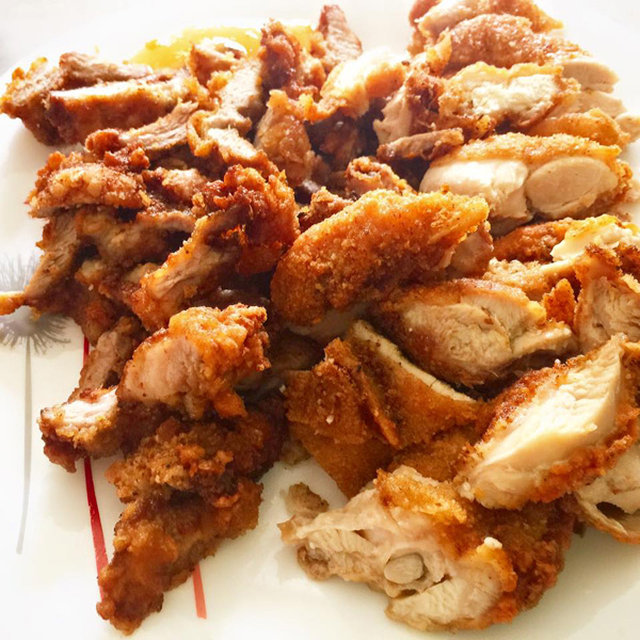 Cornmeal Chicken Chop by Gina Choong




Ingredients for Batter Mix for Chicken Chop


100g Cornmeal (Fine)
50g Rice Flour
1 tsp fine sea salt
1 tsp ground white pepper

5 large pieces of Chicken Thigh meat (deboned)



Method


1. Toss to mix the batter mix together.
2. Heat up wok with oil
3. Coat chicken chop both sides, generously with the batter mix.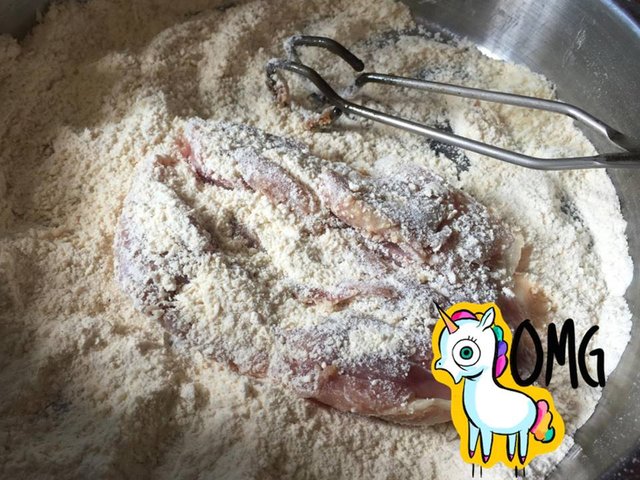 4. Deep fry for 7 mins or until golden brown.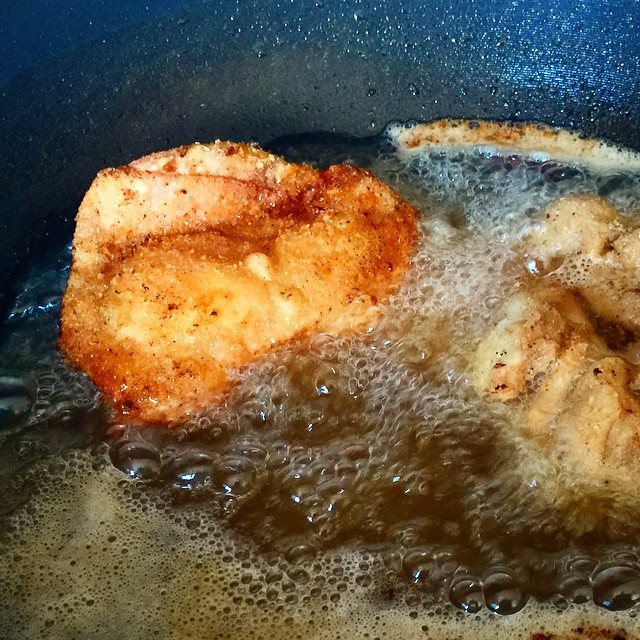 5. Remove and drain excess oil on paper towel. Cut and sliced and serve hot with rice or salad.


This is the brand of Bread Crumbs I used. Bought from NTUC Supermarket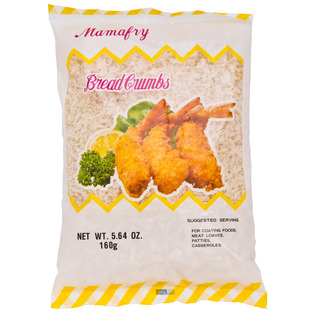 Pork Chops by Gina Choong




Ingredients for Batter Mix for Pork Chop


1 egg
2 tbsp Oyster Sauce
1 tsp Sesame Oil

50g Potato Starch
50g Bread Crumbs(see photo above)

500g Pork Shoulder meat(sliced thinly)



Method


1. Mix oyster sauce, sesame oil and beaten egg, potato starch together and marinate pork slices for at least 10 mins.
2. Heat up wok with oil
3. Pick up a piece of pork chop and coat it with bread crumbs.
4. Slide into hot wok and deep fry for 7 mins or until golden brown.
5. Remove and drain excess oil on paper towel. Cut and sliced and serve hot with rice or salad.
_________________
Gina

The Lord is my Shepherd. I have

EVERYTHING

I need. Psalms 23:1