Pauline D Loh told me that this is a Hokkien recipe her late granny used to make too. Its called Loti Kueh. Her granny used to make this with just bread and dried shrimps.

I have added preserved chinese sausages. For Halal reasons, you may wish to omit that and put Chicken franks or Turkey franks that are Halal.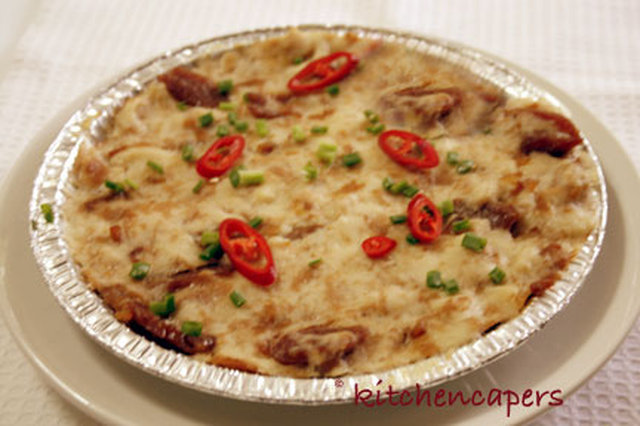 Ingredients


10 slices of white bread(week old bread)
50g dried shrimps
50g fried shallots
2 tbsp onion oil
1 pc of chinese sausage(sliced)



Method


1. trim off the brown crust of white bread and discard.
2. Soak bread in a bowl of water. Break it into fine crumbs.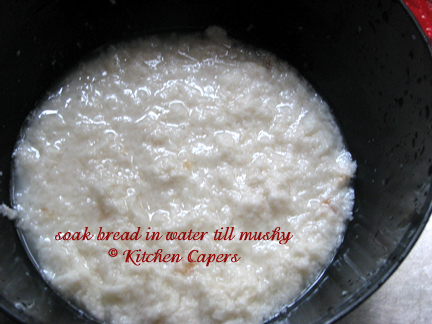 3. Heat up wok with onion oil and fry dried shrimps, sausages till fragrant.

4. Sieve breadcrumbs and discard the liquid.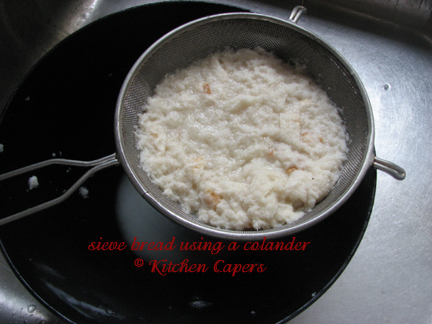 5. Add cooked ingredients and fried shallots to stir and mix evenly.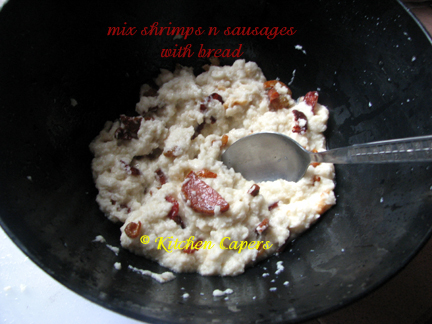 6. Pour contents into a casserole dish and flatten it.
7. Steam over high heat for 20 mins. Leave it to cool slightly and cut into smaller pieces to serve.



Microwave using LG SolarDom Light Oven


1. cover the casserole and put in the oven
2. Microwave using 900W setting for 5 mins.
3. Leave to stand for another 3 mins.
4. Serve when its cooler.

*when its piping hot, its too soft to cut.



Storage


Uneaten pudding can be kept in the fridge for upto 3 days.
You can pan fry it till crispy.
_________________
Gina

The Lord is my Shepherd. I have

EVERYTHING

I need. Psalms 23:1