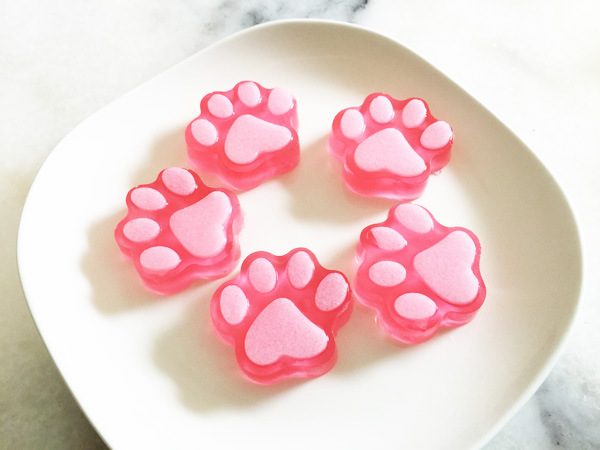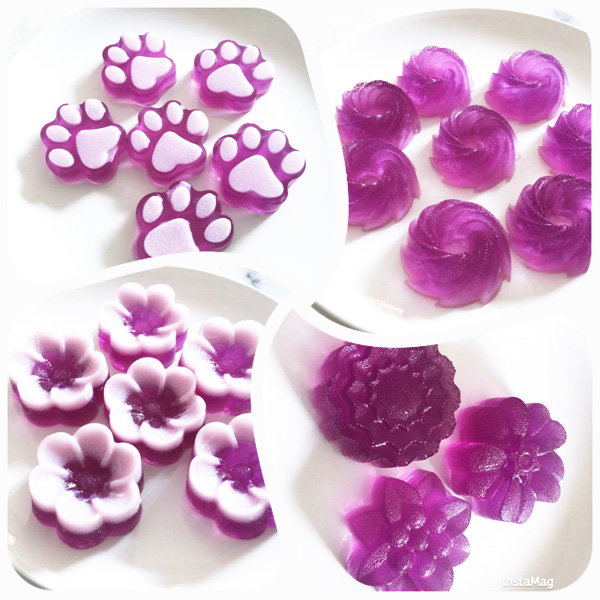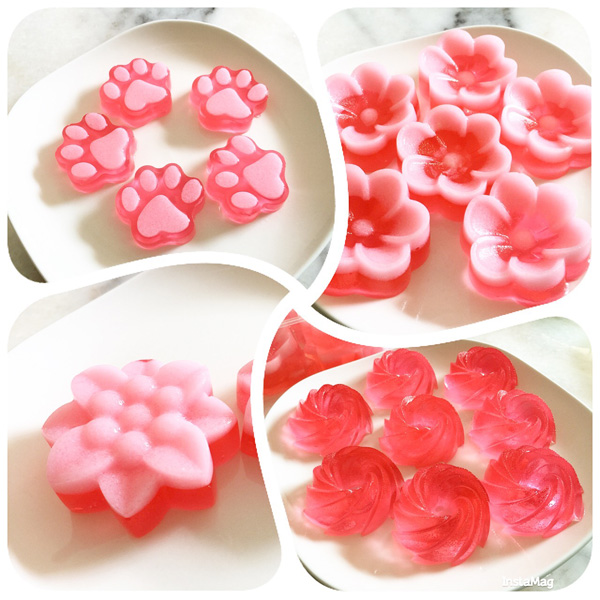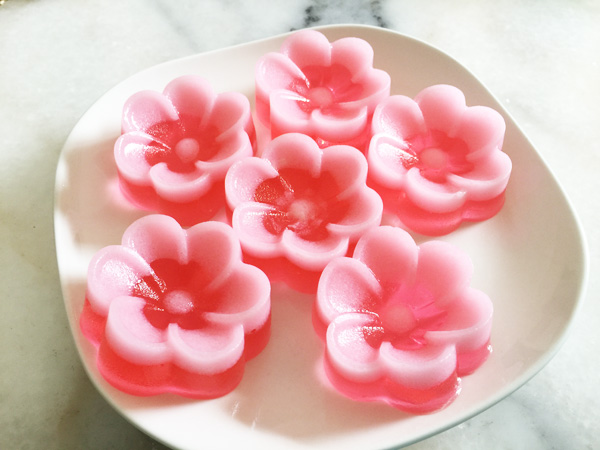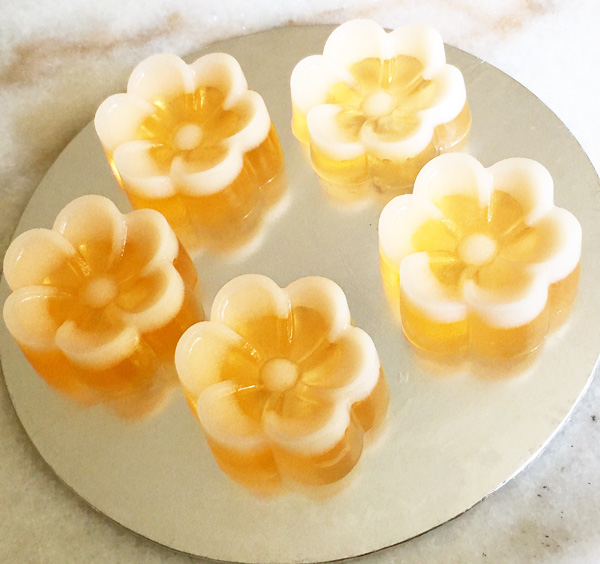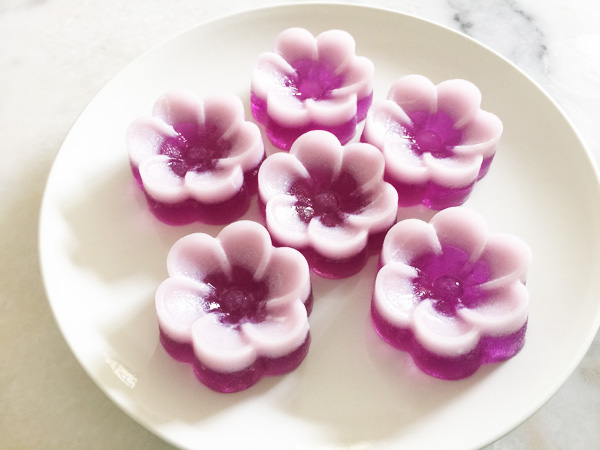 There is no special recipe for this. I just bought a pack of flavoured Konnyaku Jelly powder to make these delightful jelly.

The only extra thing I did was to create a 2 tone jelly by adding milk to the warmed jelly.

You can use any flavours. The methods are the same.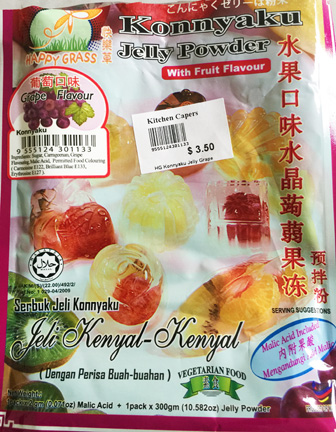 Method:


1. Follow the instructions on the packet on how to cook the jelly liquid. Once the liquid becomes thick, turn the heat to low to keep it warm.


*once its cooled, the liquid turn hard or will be set into jelly. So it has to be kept warm until ready to use



2. Heat up 100g of Full Cream Milk in a separate pot.
3. When you see bubbles appearing on the sides of the pot, turn off the heat.
*DO NOT BOIL THE MILK AT HIGH HEAT*
4. Scoop a ladle full of the coloured jelly liquid and add to the warmed milk. Stir to mix evenly.
5. Pour the white layer into a measuring cup so its easier to pour into the respective moulds.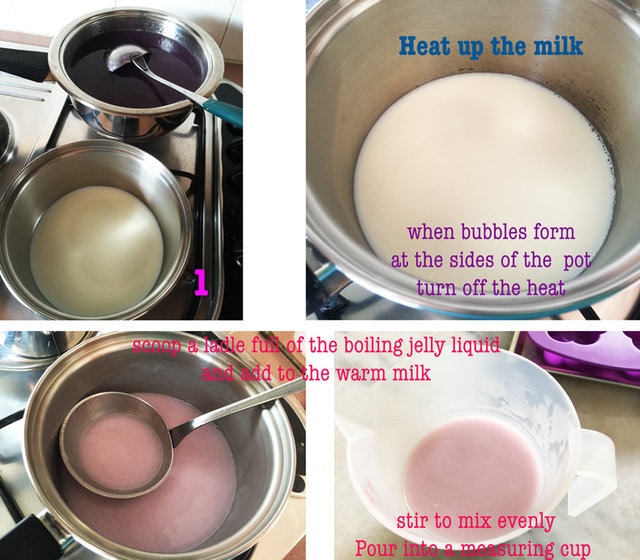 6. Gently pour a drop or 2 each into the paw pads.
7. If you accidentally pour a little too much, leave it alone to set.
8. Use a plastic knife or ceramic knife to cut/trim off the excess areas.
9. Pour gently the remaining coloured jelly liquid into the mould till its full(up to the brim of the mould)
10. Chill in the fridge for at least 1 hour before unmoulding it.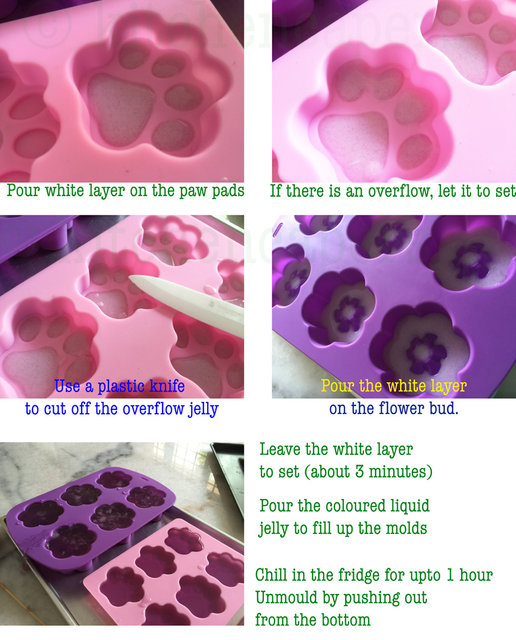 _________________
Gina

The Lord is my Shepherd. I have

EVERYTHING

I need. Psalms 23:1