I call this no 2, because I had an old recipe of the same thing listed here.

here is the link to the old recipe.
http://forum.kitchencapers.net/phpbb/viewtopic.php?t=2315

For this one, I modified the cooking method, reduced sugar. Taste wise, I find this a little better. The grains are softer, the 'gravy' creamier.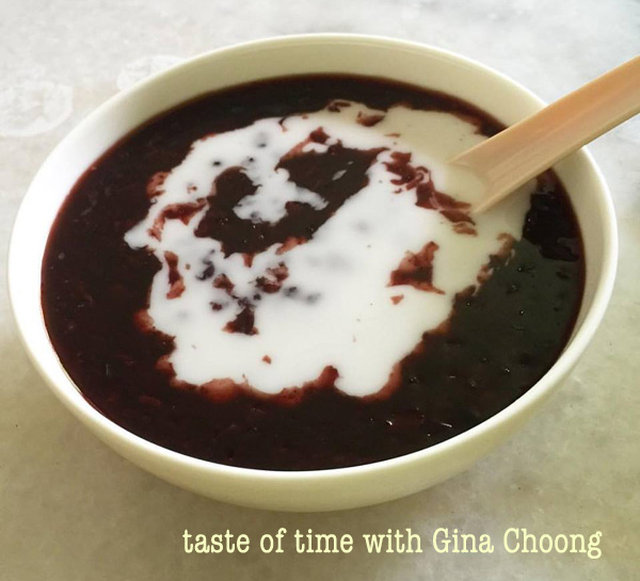 A big pot for all in the family.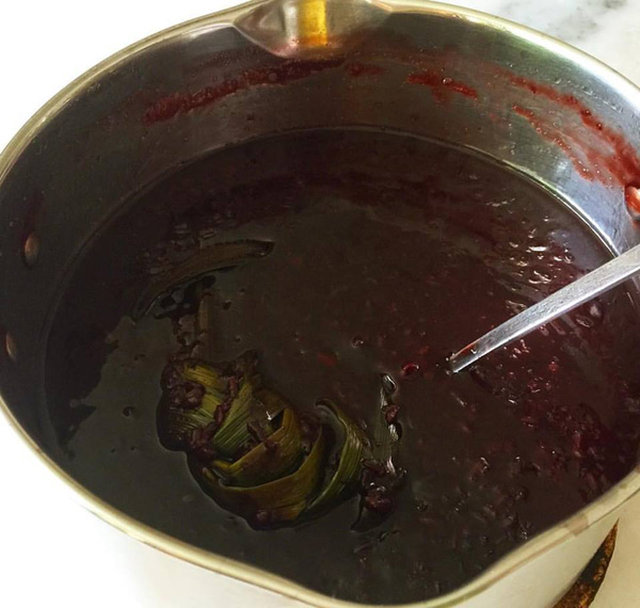 Ingredients


100g Black Glutinous Rice grains
60g fine sugar(more or less to taste, after its cooked)
5 pcs of pandan leaves, washed and bundled up
500ml water



Topping


100g fresh coconut milk
1/4 tsp fine salt



Method for the topping


1. Heat up the coconut milk in a sauce pot.
2. Once you see vapour rising from the pot, add salt and give it a good stir.
3. Turn off the fire/heat and leave it to cool. Drizzle desired amount of coconut over hot Pulut Hitam



Method to cook


1. Soak the rice overnight. The next day, wash the rice grains till the water runs clear.
2. Put the grains into a rice cooker and add water(500g)
3. Let the rice cooker cook the rice till soft.
4. Remove from the rice cooker and transfer the contents into a large sauce pot.
5. Add pandan leaves to cook, stir and continue to boil till the gravy thickens.
6. Add sugar to taste. You can add more to your taste preference.




Important Notes


The purpose to cook the coconut milk with salt is to prevent the milk from turning sour. This is

ONLY

necessary if you use

FRESHLY SQUEEZED coconut milk.

If you use CANNED/PREPACKED coconut milk, you can omit the salt and cooking
_________________
Gina

The Lord is my Shepherd. I have

EVERYTHING

I need. Psalms 23:1