Home made "Subway Sandwiches" filled with stuff I liked, with more stuff on the side..!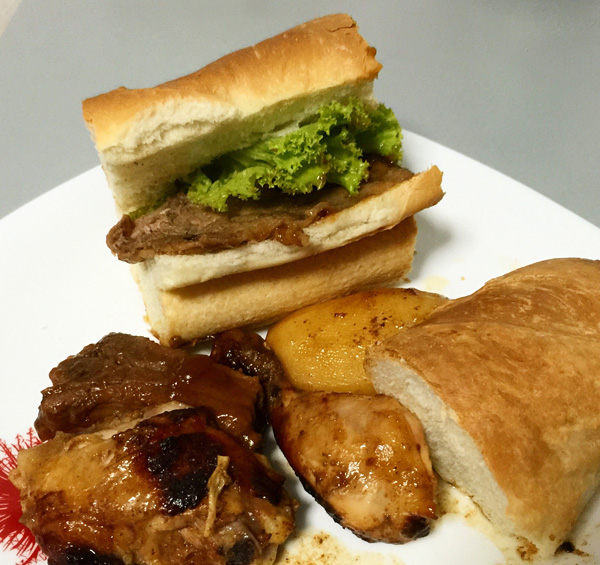 Just out of the oven.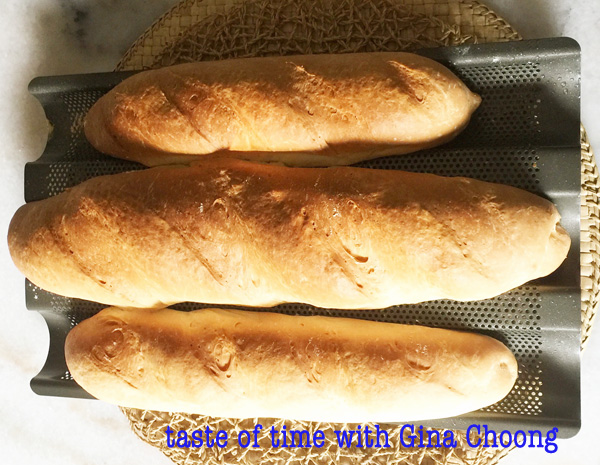 Makes 3 Baguette loaves


Ingredients


500g Bread Flour (I used Blue Jacket's Premium Bread Flour)
1 tsp salt

260ml luke water
1 tsp instant yeast (about 7g)
4 tbsp sugar

60ml Sunflower Oil (I used Naturel's Brand)



Method


1. Place flour, salt in a mixing bowl, giving a good stir to mix evenly.
2. Heat up 100ml of water in a sauce pot till boiling. Pour into a bowl and add sugar to stir in till melted. Add remaining room temperature water and stir evenly.
Finally sprinkle yeast on top and leave it aside for 5 mins.

The yeast will foam in the bowl. Means its ready for use.





This is how it looks like..bubbles on the top may appear.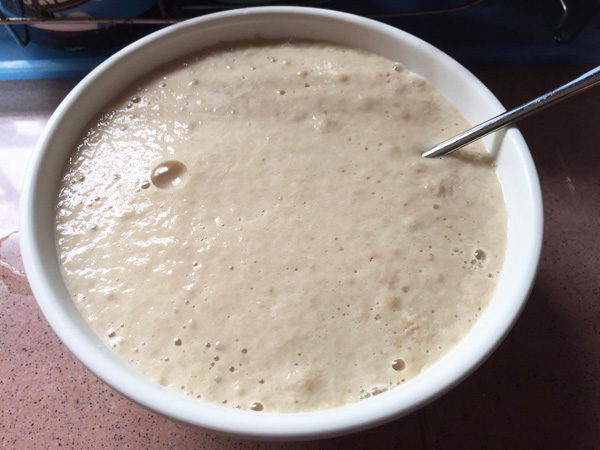 3. Make a well in the centre of the flour and pour in yeast water.
4. Using a spatula, slowly mix in flour with the yeast.
5. Pour sunflower oil into the flour mix and slowly knead till it forms into light and smooth dough.
6. Shape it into desired shapes and place into pans/loaf tins.
7. Spray water mist on the top. Cover the dough with a damp cloth.
8. Leave it to prove for at least 45 minutes or when its doubled in size

I took photos so you can see the stages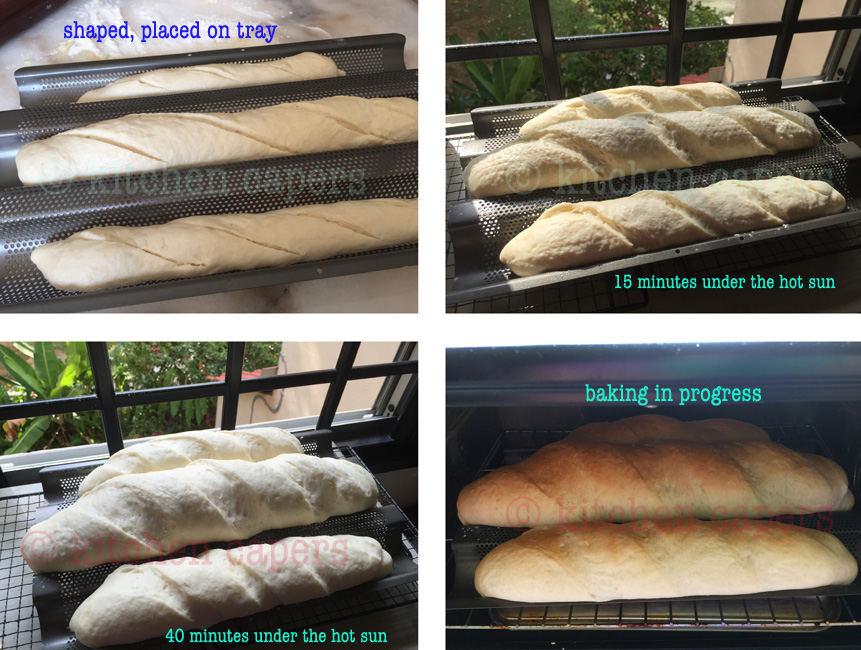 9. Baked in preheated oven 220C for 25 minutes. Remove to cool and serve as you like it.

Bread can be kept for upto 3 days at room temperature. Great to toast after 3rd day.
Ideally, make enough bread to last 2 to 3 days. Don't make more and store in the fridge.
_________________
Gina

The Lord is my Shepherd. I have

EVERYTHING

I need. Psalms 23:1