Cooled, then sliced. This was shaped into a loaf pan form!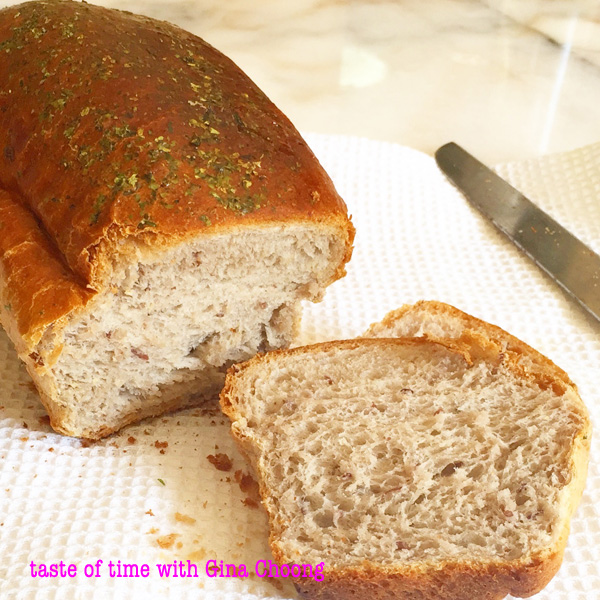 Shaped into round buns..so so soft!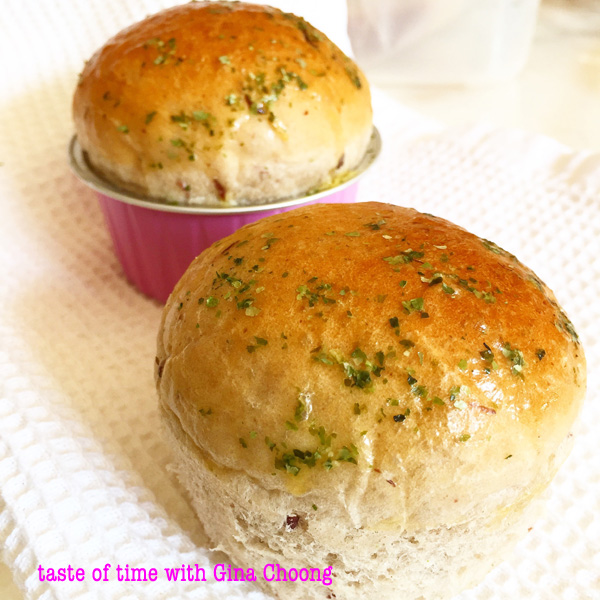 Ingredients


500g Bread Flour(I used Blue Jacket's Premium Bread Flour)
1 tsp salt
3 tbsp cooked Red beans(*remove the beans from the cooked dessert)
60ml Sunflower Oil (I used Naturel's Brand)

280ml lukewarmed RED bean soup dessert
1 tsp instant yeast (about 7g)
3 tbsp sugar



How to prepare the yeast mixture


1. Scald 120ml of red bean soup in a sauce pot till warmed. Pour into a bowl and add sugar to stir in till melted. Add remaining cold red bean soup/dessert and stir evenly.
Finally sprinkle yeast on top and leave it aside for 5 mins.

The yeast will foam in the bowl. Means its ready for use.





This is how it looks like..bubbles on the top may appear.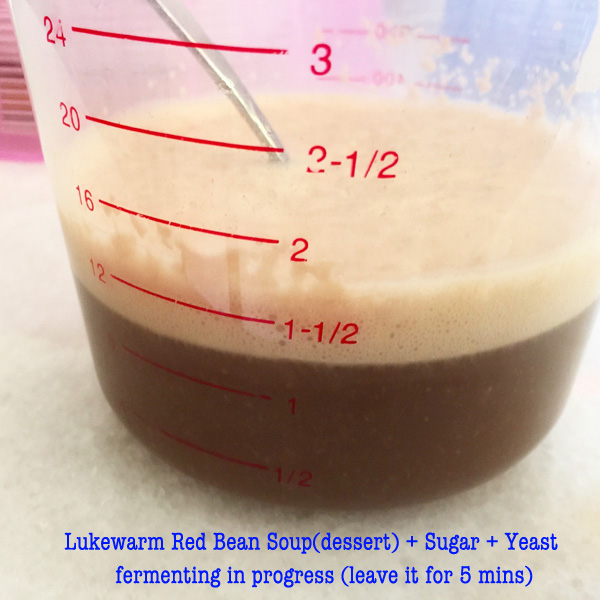 Method


1. Place flour, salt in a mixer bowl, pour in yeasty mixture and let it knead for a while(about 2 minutes).

2. Then add in oil, red beans and continue to let it knead.
3. When the dough comes together, stop the mixer and shape the dough into desired shapes.

4. Spray water mist on the top/Cover the dough with a damp cloth.
5. Leave it to prove for at least 45 minutes or when its doubled in size
6. Sprinkle some finely chopped nori leaves over it.

I shaped into balls of 30g and place into the centre of a disposal aluminium dish
Before and After photos shows before proving, after proving




up close to see how high it has risen.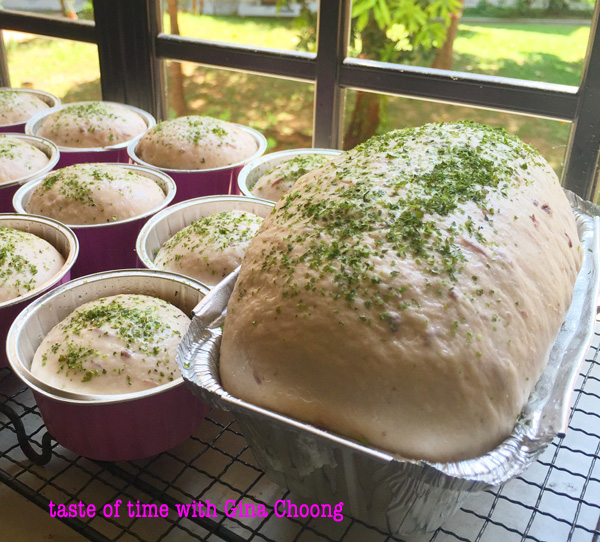 7. Baked in preheated oven 220C for 25 minutes. Remove to cool and serve as you like it.
_________________
Gina

The Lord is my Shepherd. I have

EVERYTHING

I need. Psalms 23:1