Please refer to the Lemon Sponge cake recipe to bake the 'peaches'
http://forum.kitchencapers.net/phpbb/viewtopic.php?t=8937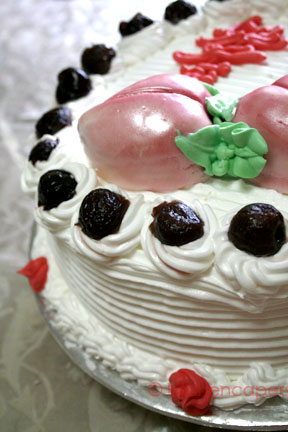 Method to make Chinese Peach


1. After its baked, remove from oven to cool. Once cooled,push the sponge cake towards the center of the cake with your fingers to release it from the mould.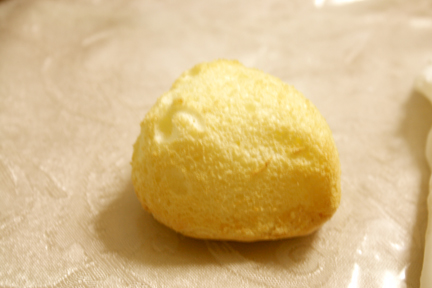 2. Roll a piece of white fondant and cover the sponge cake.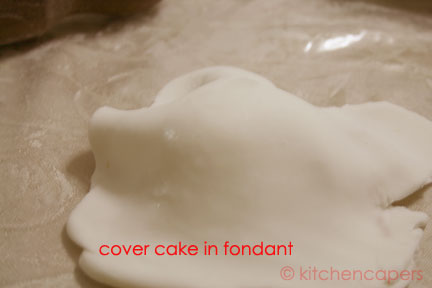 3. Make sure you clean/wash the aluminium mould before using or doing this step. Unless you have a spare mould to use.
Cover the mould over the fondant. Press down hard.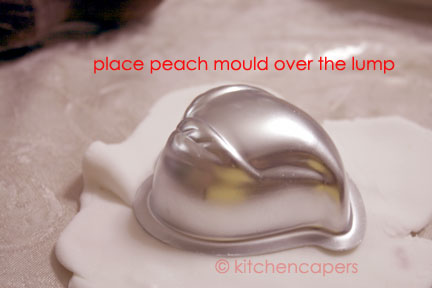 4. Trim off excess fondant and turn over the mould.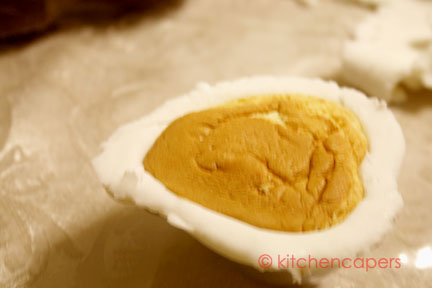 5. Brush up the white fondant to cover bits of the sponge cake using your fingers. Unearth the filled cake by knocking the mould against the table.

6. Run a palette knife over the center of the cake ..to make an imprint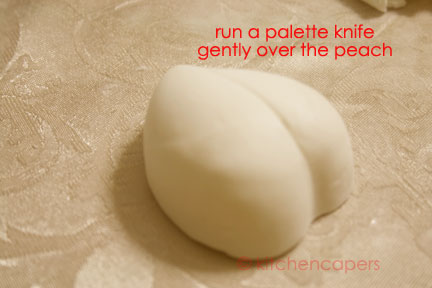 7. Sponge cake is now covered in fondant and ready for painting.

8. To paint, just brush the white fondant with red lustre dust powder without any liquid.

9. Pipe green royal icing on the side and bottom of the peaches as leaves.



Important notes


1. Do not oil the aluminium moulds when you pour the batter into it.
2. Use this recipe listed above as its firm enough and will not sink too much.
_________________
Gina

The Lord is my Shepherd. I have

EVERYTHING

I need. Psalms 23:1