My ultimate recipe for this year..must be this lard-infested dish..The humble hawker style Fried Hokkien Mee has been 'grossly' modified by me coz my hubby wanted something different.

This is super long winded, but the end result is....no words for it. But obviously not halal. And also very unhealthy. So eat sparingly. once in a few months is good. We should all indulge in good food once in a while.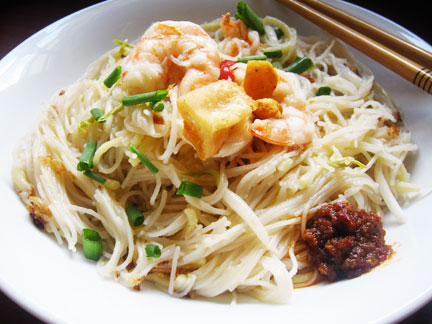 Serves 6 persons


Ingredients


1kg grey prawns meat
5 large squids
300g pork belly
200g bean sprouts
300g yellow noodles
1 packet rice vermicelli



Ingredients for Prawn Stock


Shells/heads from 1kg of prawns
500ml of water
3 tbsp fish sauce
2 tbsp sugar

100g fried shallots
5 to 6 tbsp Pork Lard oil
(to get pork lard oil, you need to render the oil from fresh pork fat in a wok)

small limes
Sambal chilli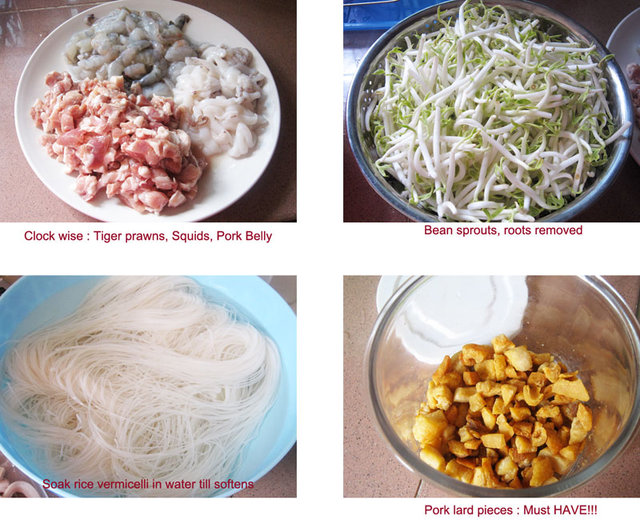 Method


1. Devein prawns. Slice squids into thinner slices. Cut off the top fat layer of the pork belly to be use later. Slice the pork into long thin strips.
2. Soak rice vermicelli in a bowl of water till soft. Set aside.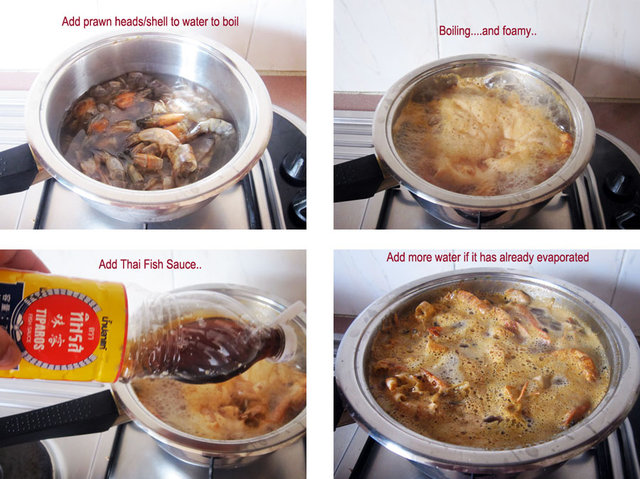 3. Put the prawn heads/shells in to a pot of water(500ml) to boil.
4. Once it starts to boil, it will be foamy..add Fish sauce and sugar now.
5. Continue to cook..add water if the liquid has dried up. You should get at least 500ml of rich prawn stock. Discard the shells.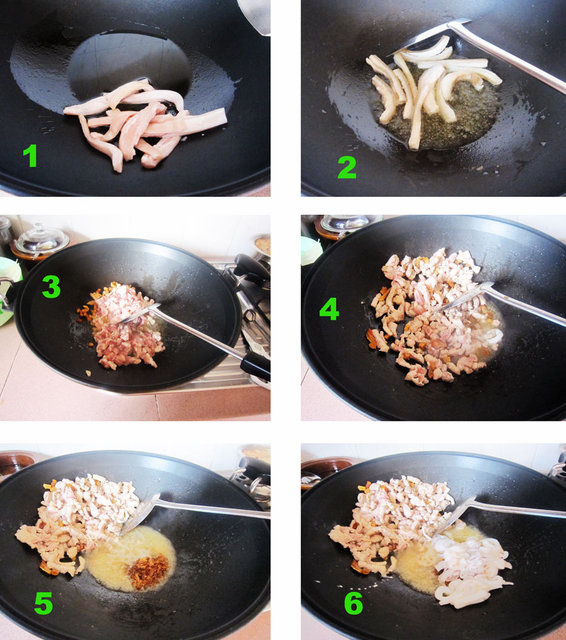 6. Heat up the wok and add lard oil and slices of pork fat from the belly pork.
7. Fry till its golden brown and crispy, then use a pair of kitchen scissors and cut into bits. Add the sliced pork to fry first.
8. Push the cooked pork to the side of the wok to drain. The oil and juices from the meat will drip to the centre of the wok.
9. Add fried shallots to fry for 1 min. Then add squids to stir fry briefly.
10. Again, push the squids on the side of the wok..
11. Now add prawns and fry quickly for 2 to 3 mins.

12. Now dish out all the meat/seafood leaving behind the oil and 'sauce'. Again add 2 tbsp fried shallots.
13. Add bean sprouts and stir fry quickly for 1 min. Dish out and toss with the meat/seafood.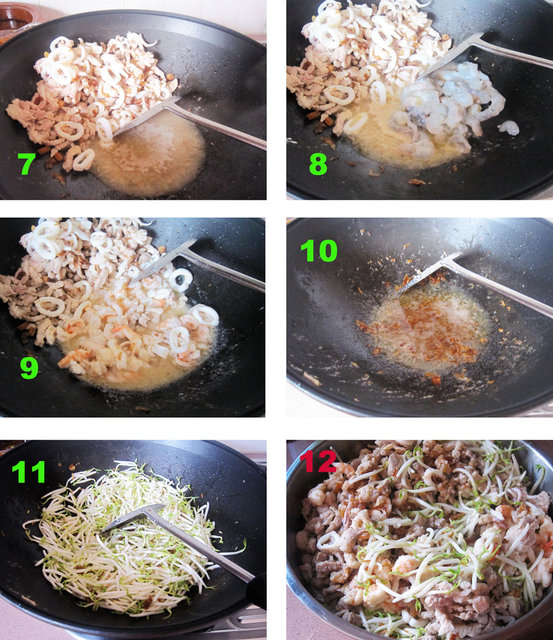 14. There should be some lard oil, sauce left behind on the wok. Add soften rice vermicelli and prawn stock to cook.
15. Leave it uncovered and cook till all the prawn stock has been absorbed by the noodles.
16. Add yellow noodles to fry with it.
17. Finally add all the rest of ingredients to stir fry till evenly mixed.
18. Dish out and serve warm with a small lime and a spoonful of sambal.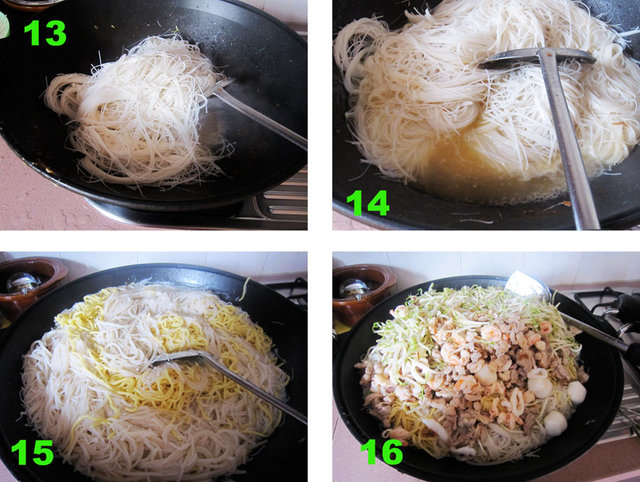 _________________
Gina

The Lord is my Shepherd. I have

EVERYTHING

I need. Psalms 23:1