A hand-me-down Heirloom recipe from my late ah ma to mom and now to me. i remembered my mom came to my house to teach me first hand how to cook this properly.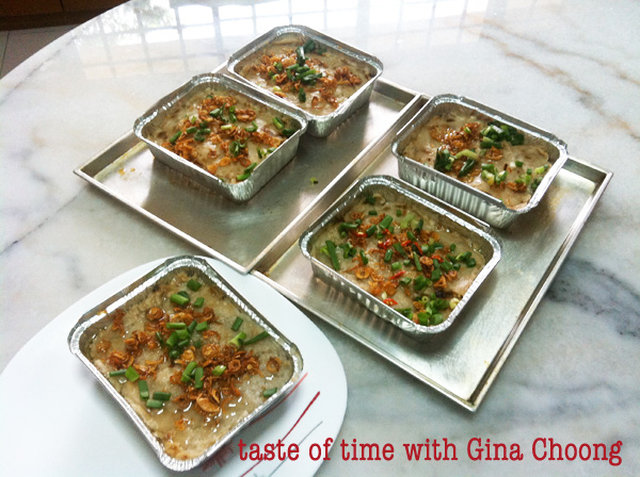 I prefer to use Thai Yam. Its more fragrant than the regular local yam from Malaysia.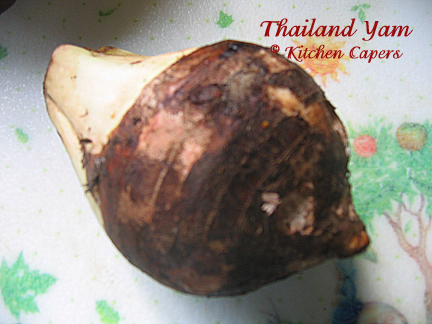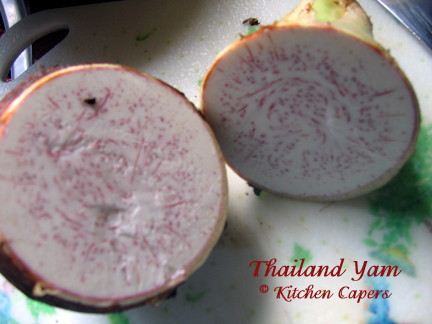 Ingredients:


600 g yam(steam and mashed)



Batter mix:


400 g rice flour
200ml water
700ml Boiling hot water



Filling:


150 g dried shrimps(soften with water, diced)
300g pork belly(blanched in hot water for 1 min, then cut into thin shred)
3 tbsp Fish sauce
1.5 tbsp sugar
50g small red onions, sliced
1 tsp ground white pepper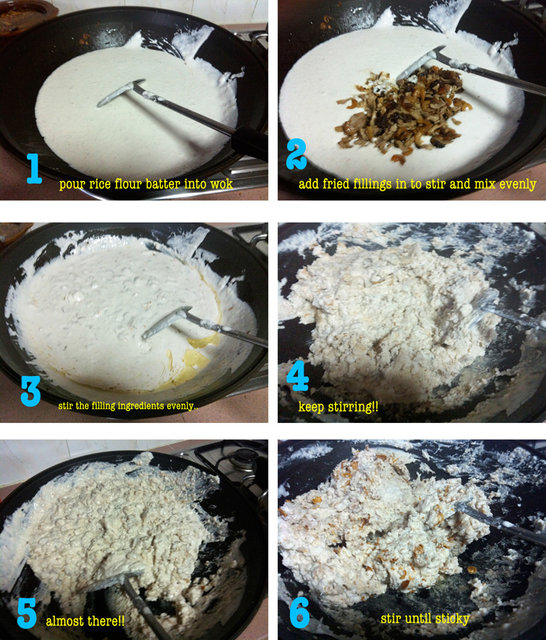 Method:

Please Refer to my pictorial guide


1. in a wok, add 2 tbsp of cooking oil, stir fry onions and dried shrimps till fragant.
2. add pork shreds to fry till cooked. Add rest of seasonings.
3. Stir fry for 3 mins. Set aside
4. In a pot, add cooled water to mix with rice flour, stir till there are no lumps. Then add the hot water.
5. Add mashed yam and stir to mix
6. Add filling ingredients and stir to mix everything evenly
7. Pour yam mix into the wok to stir fry over medium heat.
8. Stir/fry till the batter is almost dry.
* my mom's Tip :
Stir till the spatula is unable to move and sticks to the batter.

9. Turn off the stove. Brush a round pan with onion oil and pour yam paste into it.
10. Flatten with a spatula.



To Steam using wok:


1. make sure wok is already hot and ready for steaming.
2. Place pan of yam kueh to steam over high heat for 30 to 40 mins.
3. Remove to cool and sprinkle with chopped spring onions and fried onions.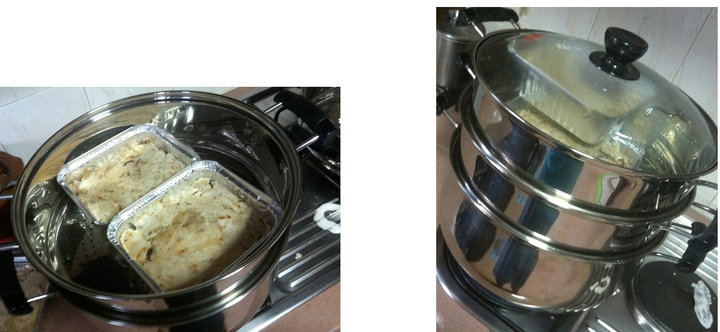 _________________
Gina

The Lord is my Shepherd. I have

EVERYTHING

I need. Psalms 23:1