I call this no 2 because I already had a recipe on it. The difference here is the sambal I created this time was more sweet/sour than the former one.

For reference, here is the link to the first one I did.
http://forum.kitchencapers.net/phpbb/viewtopic.php?t=3030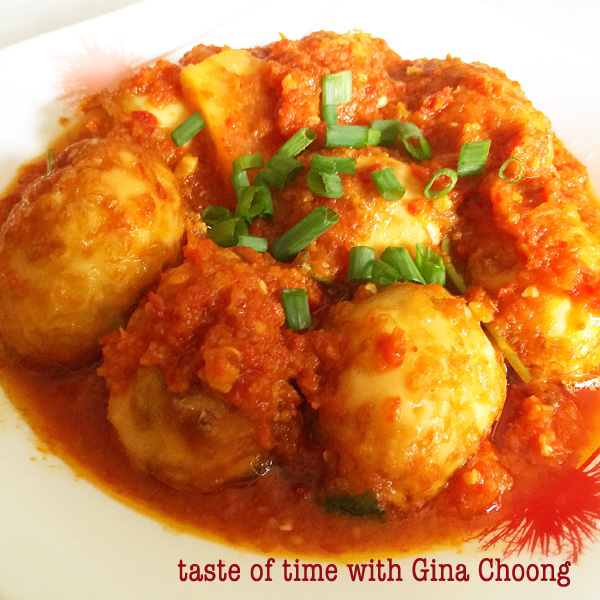 Ingredients:


8 pcs of Hard Boiled Eggs
1 ripe tomato(cut into quarters)



sambal paste: Blend till smooth


10 pcs fresh red chilli
1 tsp pounded belachan
10g dried shrimps
2 pcs of red onions
2 pc garlic
3 semi ripe tomatoes
juice from one green lime

1 tsp salt
1 tbsp sugar



Method:


1. Heat up a wok with cooking oil. Add eggs to fry till it turns golden brown.
2. Remove to drain excess oil. Set aside.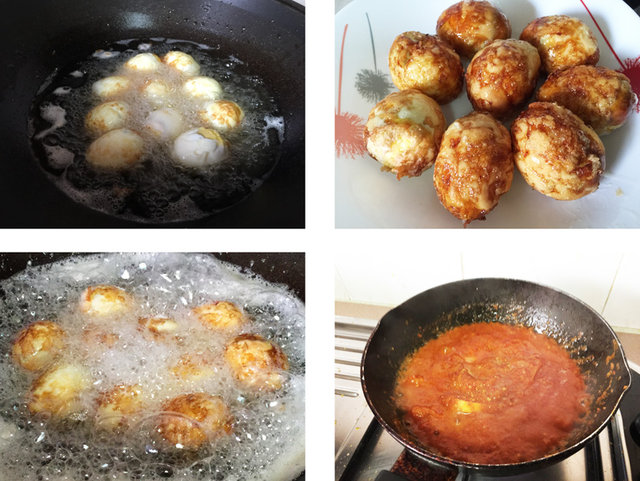 3. Heat up a pan with cooking oil and add sambal to fry for 5 minutes.
4. Then add cut tomatoes and continue to cook. Finally add salt, then sugar and stir till the paste is a little dry.
5. Put in the eggs and stir fry to coat with the chilli.
6. Serve on a plate, garnish with chopped spring onions(optional).
_________________
Gina

The Lord is my Shepherd. I have

EVERYTHING

I need. Psalms 23:1