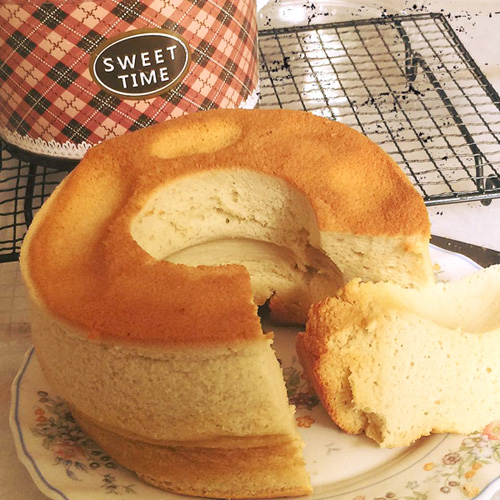 Such a mouthful to say it out loud
This cake can be baked in souffle cups or regular baking tins. I wanted to try it out with the new paper disposal tube pans we brought in to the stores to sell.

These cakes tastes better when chilled in the fridge for at least 2 hours or so. Great to serve with iced coffee or iced tea!

These are so easy to remove. It peels off on the side to release the cake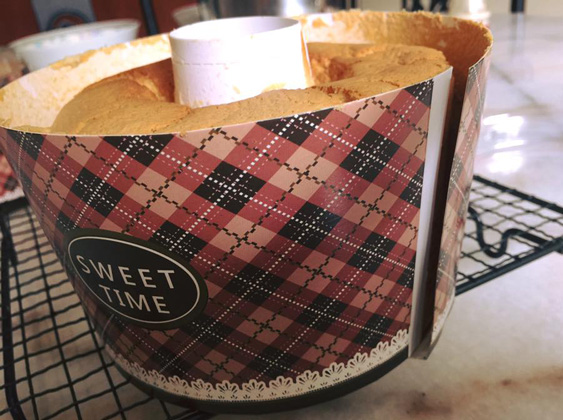 These disposal pans comes with a clear plastic Cover..!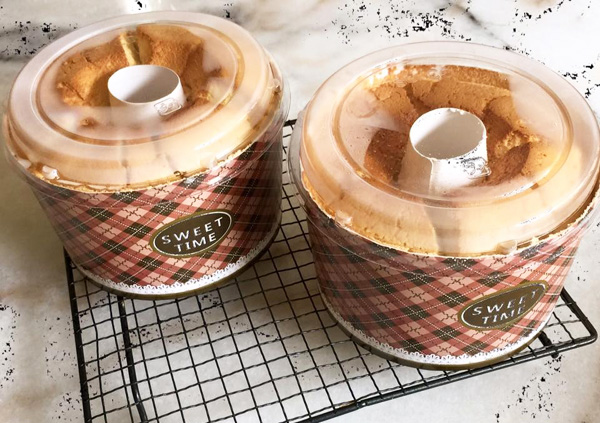 Makes 2 tube pans (about 6 inches in diameter)



Ingredients


100ml fresh milk
70g cream cheese
65g butter(salted)

100g Blue Jacket's Cake flour
4 egg yolks
30g Tia Maria (You can use other types of Coffee Liqeur)



What is Tia Maria?




Tia Maria is a dark liqueur made originally in Jamaica using Jamaican coffee beans. The main flavour ingredients are coffee beans, Jamaican rum, vanilla, and sugar, blended to an alcoholic content of 26.5%.



6 egg white(means remove 2 yolks from 6 eggs)
80g fine sugar



Method:


1. Stir in butter, cheese and milk in a pot to warm till it thickens. Sieve this if there are lumps(cheese). Press it through the sieve to break down the lumps.
2. Set aside to cool completely.
3. In a separate bowl, add egg yolks, Tia Maria to whisk lightly, add flour to mix. Add cheese mixture and stir till evenly mixed. Run it through a sieve again to remove any lumps.
4. In a cake mixer bowl add egg whites to whisk till foamy. Then add sugar. Continue to whisk till it peaks.
5. Fold in egg whites with cheese mixture till well combined.
6. Pour into 2 tube pans till half full. Bake in preheated oven 180C for 30 mins. The batter is thick and gooey-like. There shouldn't be any lumps.
While Baking, it rises above the 'tin'. It will sink down once its cooled. It PERFECTLY normal so don't freak out!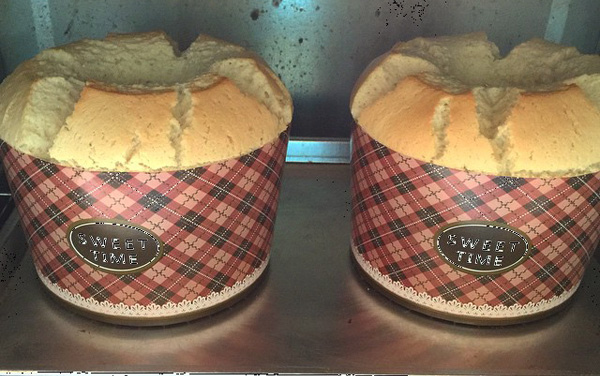 _________________
Gina

The Lord is my Shepherd. I have

EVERYTHING

I need. Psalms 23:1