Original recipe came from a chinese website
https://www.how-living.com/?p=4068

Sliced open to see the texture of 'many holes'..fermentation was perfect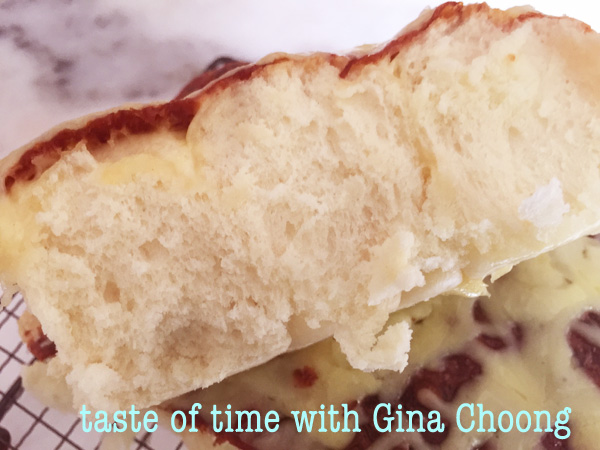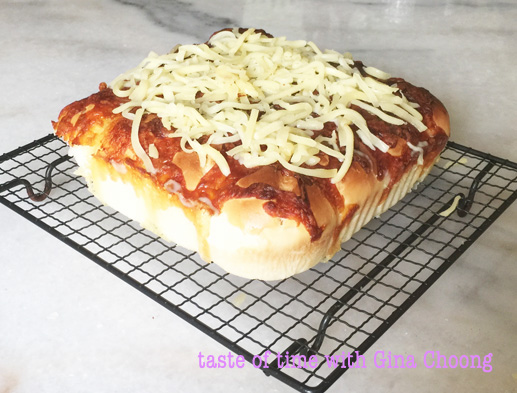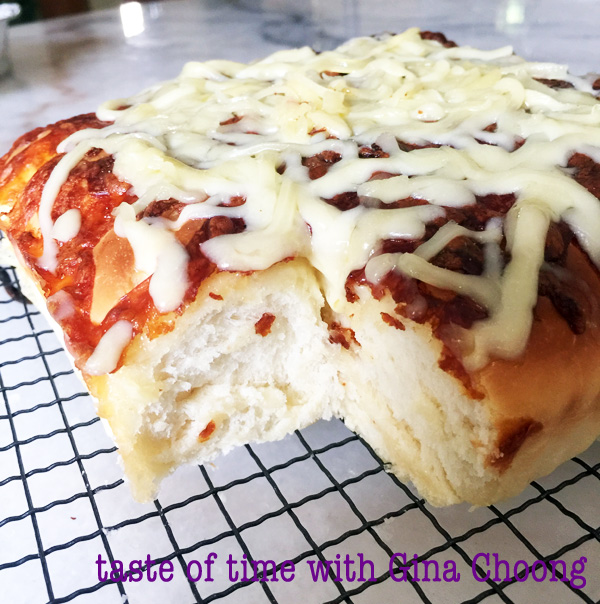 This is the one I made. I followed the recipe diligently. The only thing I changed is the flour used and tweaked the methods to suit my 'lazy mode' style.

I used only Blue Jacket's All Purpose Flour. Overall, the texture was extremely soft too. Despite not using the flour stated in the original recipe. I added more cheese on top when its out of the oven..so it melts the cheese instantly and drools down the side.

I made 2x the portion stated from the website. Here's my tried and tested version




Ingredients


280g milk
450g All Purpose Flour(I use Blue Jacket's All Purpose Flour)
50g fine sugar
1 tsp fine salt
100g cream cheese
7g instant yeast

Mozzarella cheese shreds, for sprinkling on top(optional)



Method to prepare the yeast fermentation


1. Heat up 100g of milk in a sauce pot. Add sugar to stir in till melted.
2. Turn off the heat and add cheese, stir till its melted.
3. Pour it over a sieve and press down to remove any lumps.
4. Pour the rest of the milk(preferably cold from the fridge) and stir in.
5. Give it a good stir and sprinkle yeast on the top, stir slightly and leave it aside for 5 minutes till its foams. You should be able to see some "LIVE ACTION" as the bubbles start popping up to the top of the milk.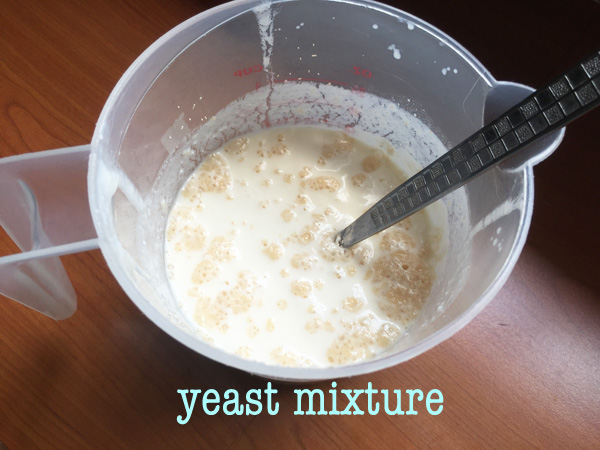 Method for Dough


1. Put the flour and salt in a mixer bowl and whip for a while (about 30 secs or so).
2. Slowly pour in the yeast mixture and let it knead for 10 minutes or when the dough is a little elastic to the touch.
3. Shape the dough into little balls of 40g each. Place into square pans or desired cake/bake pans.
4. Spray water over the top and leave it to proof till it doubles in volume. On a hot day, this takes only 30 minutes or lesser. On a cold day, it may take as long as an hour or more.
5. Bake in preheated oven 200C for 20 minutes.
6. Remove from oven and sprinkle shredded cheese on top.

as the bread is still hot to the touch, it will melt the cheese.

Serve cooled..
_________________
Gina

The Lord is my Shepherd. I have

EVERYTHING

I need. Psalms 23:1